Crazy for pizza? Learn how to turn your kitchen into a pizzeria with this shopping list of pizza-ready ingredients for the freezer, fridge and pantry, plus homemade pizza dough in 10 easy steps.
Pizza dough in 10 easy steps:
1. Into a large bowl, measure 1-1/2 cups (375 mL) all-purpose flour. With wooden spoon, mix in 1 tsp (5 mL) quick-rising (instant) dry yeast and 1/2 tsp (2 mL) salt.
Read more
Pizza critics often contend that it's the quality of the crust that makes the pizza. Fortunately, it's fairly easy to make an excellent pizza crust at home with a simple pizza dough recipe as long as you follow a couple of easy, yet critical, instructions to get that great crust.
They are…
1. Crank up the temperature of your oven to the highest heat it will reach. Most home ovens will not exceed 500 to 550 degrees, but that is plenty sufficient as long as you also…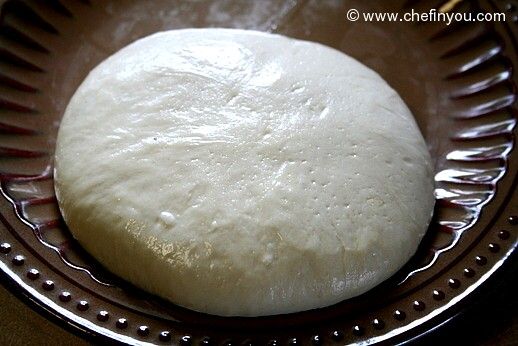 References
Recipe courtesy "
the bread baker's apprentice
"


Basic Information
Prep Time
:
8 hours to 1 day
Yield
:
6 pizza crusts (about 9-12 inches/23-30 cm in diameter)
Ingredients
4 1/2 Cups (20 1/4 ounces/607.5 g) Unbleached high-gluten (%14) bread flour or all purpose flour, chilled